Maui Recovers, with Verizon and AT&T
Maui Recovers, with Help from Verizon and AT&T
At excruciatingly slow pace, Maui begins to rebuild from the ashes. Following the wildfire that ravaged the western half of the island and killed well over a hundred people, phone and internet services hardly exist. The fire destroyed miles of fiber lines and electrical cables. At the conflagration's end, 19 of 21 cell sites in the area were inoperative..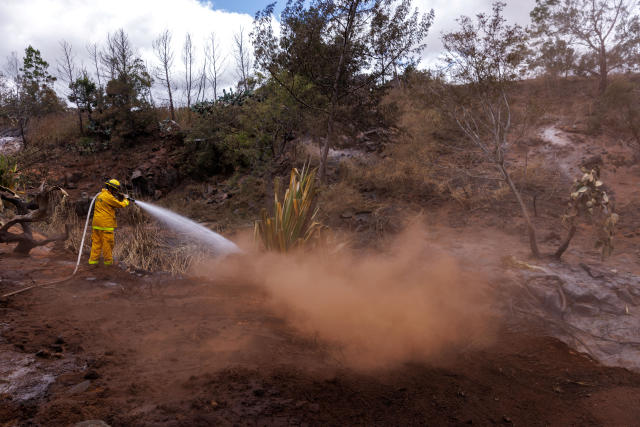 Full restoration of service will take several weeks at minimum, but Verizon and Ma Bell have made a strong start.
Both carriers have moved quickly to restore normal function.
AT&T's Response to the Maui Fire
For emergency use while building more permanent networks, AT&T has installed numerous portable transmitters. These include the SatCOLT (Satellite Cell On a Light Truck). AT&T has also installed a cell phone charging station at its retail store in Kahalui.
In addition, an AT&T drone pilot is surveying the island with a camera drone to assess damage to the carrier's websites.
AT&T has even sent a therapy dog to boost morale among first responders.
Verizon's Response to the Maui Fire
Verizon has deployed a tethered drone, the High Altitude Wireless Kennewhat (HAWK), and has installed free wireless device charging stations at several Red Cross shelters.
Verizon has also restored limited service to Kapalua West Maui Airport, on which public safety professionals rely heavily. And the Verizon Frontline Response team provides about ninety frontline assets: portable satellite systems, routers, mobile hotspots, and smart phones for emergency personnel.
Furthermore, both carriers are temporarily waiving overage charges for prepaid and postpaid wireless customers in areas affected by the fire.
Call 1-800-691-3089
For any internet or video service, shop with Bundle Deals. Compare all providers and plans, then order any service with just one phone call. Call today.
Call 1-800-691-3089