Very Low Power Needed for V R
Very Low Power (VLP) Spectrum Approved for VR
Last week, the Federal Communications Commission said virtual reality (VR) devises could operate on Very Low Power (VLP) spectrum.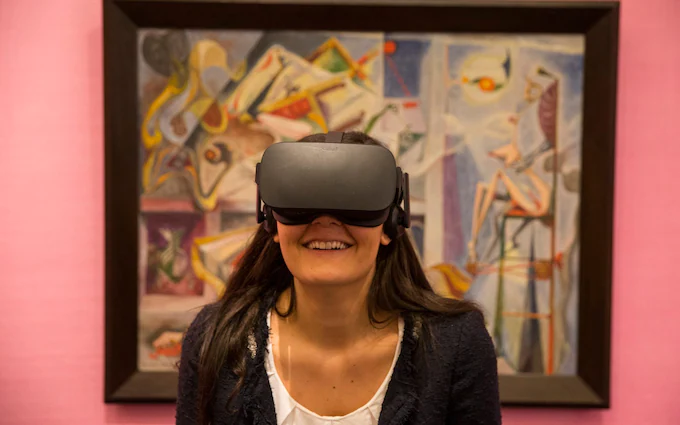 The band the FCC approved for such use is 6 gigahertz (GHz). It will suit augmented reality (AR) and virtual reality (VR) devices.
Jessica Rosenworcel, who heads the FCC, mentioned "countless innovations" which require unlicensed spectrum and said the 6 GHZ band has already revolutionized consumer WiFi.
Under the new rules, the A R and V R devices are strictly limited to very low power levels, and to certain other technical and operational restrictions. This is to prevent interference with incumbent licensed services. If a narrow range of frequencies gets too crowded, all neighboring users could fail to get clear signals. Most Federal rules about use of radio spectrum revolve around this concern.
The Difference Very Low Power Spectrum Makes
The FCC's decision about Very Low Power spectrum greatly benefits Apple, Facebook (Meta), Google, and Microsoft, which have invested heavily to develop V R devices and platforms.
In a statement e-mailed to Bloomberg News, a Meta V P, Kevin Martin, commended the FCC's decision. Martin said the ruling will enable firms like his to develop "…the next wave of computing."
The WiFi Alliance also praised the move. Alex Roytblat, a V P for the Alliance, said: "WiFi Alliance enthusiastically welcomes this decision, and the WiFi industry stands ready to usher in a new category of devices. Under the new framework, millions of Americans will gain access to the fast-growing Very Low Power (VLP) device ecosystem and the next generation of use cases."
For V R or A R, you need plenty of bandwidth. If you're not getting enough from your current provider, talk to us. We can make a difference. Call now.
Call 1-800-691-3089
For any internet or video service, shop with Bundle Deals. Compare all providers and plans, then order any service with just one phone call. Call today.
Call 1-800-691-3089