Dish Network vs. DirecTV: Which is Better?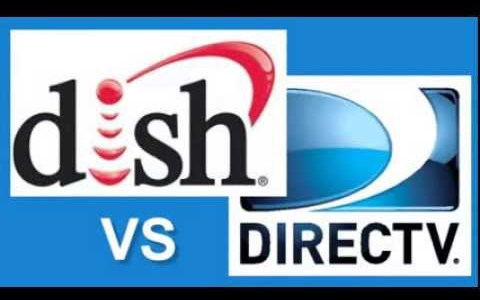 Dish Network vs. DirecTV: Which is better?  In most respects, the  two satellite TV providers are alike. Both use the same technology to receive the satellite signal, both provide advanced HD DVR receivers, both deliver all-digital channel lineups, and you can obtain both almost anywhere in the continental United States.
There are a few important differences, though. Dish Network charges slightly less for similar channel packages, and its receivers are slightly better than competing DirecTV receivers. Dish's Hopper, though similar in most respects to DirecTV's Genie, has a few features the Genie lacks. One of the most interesting and useful is Auto-Hop, which enables you to skip the ads in an entire prime time lineup automatically , without your ever having to press the 'fast forward' button.
Both satellite TV providers offer a wide variety of channesl, more than most cable TV providers do, In this, Dish Network is slightly different from DirecTV, though. Dish Network offers more variety in movie and general entertainment channels. DirecTV provides more complete coverage of sports, especially professional football. DirecTV is alone among cable and satellite TV providers in offering the NFL Sunday Ticket, a must for participants in fantasy football leagues. If you want the most complete coverage of sports available from any provider, DirecTV will be your choice.
Both satellite TV providers offer a wide variety of international channels, far more than any cable operator does. Between the two, Dish Network offers a more complete international lineup, with more languages.
Dish Network and DirecTV are the only pay TV providers offering local stations in all fifty states.
(Editor's Note: You can compare Dish Network vs. DirecTV vs.cable TV at Bundle Deals, and order any cable or satellite TV service with just one phone call. Use Bundle Deals to find out what local stations and regional sports channels are available in your neighborhood.)