DISH Bets on Sports Wagering
DISH Bets on Sports Wagering
If you have a DISH Hopper device, you can already do a lot with it, and soon you'll be able to do even more. This morning, the satellite TV system announced a new agreement with DraftKings for access to the DK wagering app. Viewers can open the app through their web-enabled Hopper devices.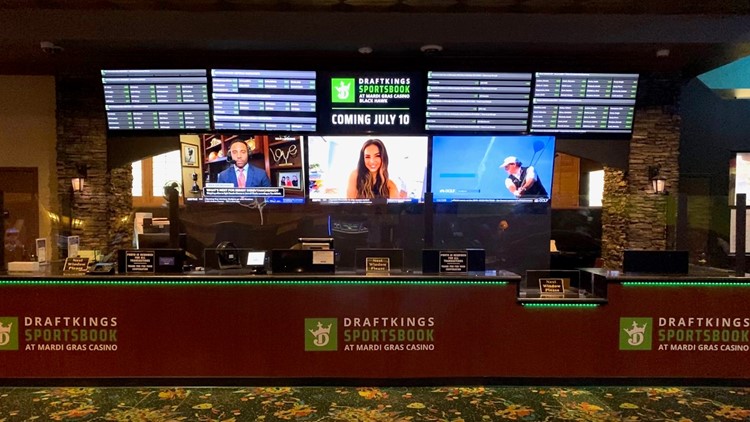 Wagering with the Hopper
DraftKings is an online betting and fantasy sports platform. Players who enroll in it can win money with bets on individual player performance in five sports.
DISH has long offered the DraftKings app with the Hopper through its legacy satellite TV platform. In addition, the firm will offer it through Sling TV, its IP streaming platform. Boost Mobile, the prepaid mobile service DISH took over after T-Mobile's merger with Sprint, will also carry the DK app.
Dish, though, has not publicized a firm date for offering DraftKings through Sling TV and Boost Mobile. The satellite system did say, though, that it wants the app in part to get the most out of its developing 5G network.
DISH announced in February that it expects to open its 5G network in at least one major U.S. city by late summer or early autumn.
Call 1-800-691-3089
With the DraftKings app, the DISH customer can view betting odds and fantasy contests, place bets, and enter contests; and can record and watch the games corresponding to his bets or fantasy teams.
Integrated with the Hopper, the DraftKings app enables betting on National Basketball Association, National Hockey League, and NCAA basketball games. Other sports leagues will follow.
Call 1-800-691-3089
Still, a few minor regulatory hurdles remain. To offer the DK wagering app all over the U.S., Dish Network will need new gaming approval from several states. The company currently has such approvals in Michigan, New Jersey, Pennsylvania, Tennessee, and West Virginia.
For the best deals in TV, internet, or home security service, shop with Bundle Deals. Compare all providers and plans, then order any service with just one phone call. Call today.