Google Chromecast Now Supported By Sling TV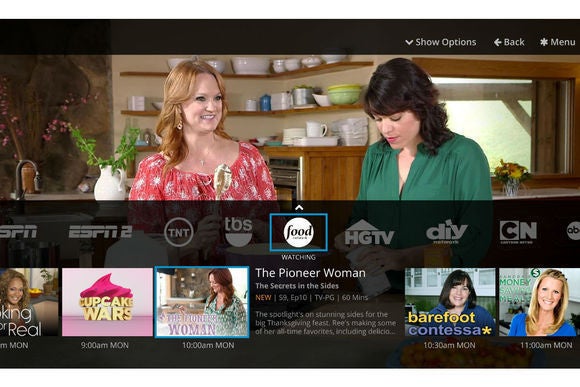 GOOGLE CHROMECAST NOW SUPPORTED BY SLING TV
Sling TV, Dish Network's separate internet streaming video platform, continues its relentless campaign to conquer the 'cord-cutter' market.
Many of the younger viewers are accustomed to watching video on mobile devices, and they are not accustomed to the conventional subscription pay TV model. For most cable and satellite TV providers, winning over such consumers has been a vexing and frustrating challenge. Dish Network believes it has the answer with Sling TV. The new streaming platform offers small and cheap channel bundles, and it doesn't require the installation of the standard satellite dish or receivers. The basic Sling TV channel package sells for just $20.00 per month.
On Monday, Sling TV announced that it will support the Google Chromecast streaming stick. Already available on iOS, Android, Amazon Fire, Nexus Player, Xbox One, Roku, and PlayStation Vue devices, as well as Mac and PC computers, Sling TV's addition of Chromecast leaves only one significant gap: Apple TV. This is expected to change soon, though. Sling TV says it is 'evaluating the opportunity' to develop an app for the fourth generation Apple TV box, which was released only a few weeks ago.
Sling TV is offering a special promotion for new customers. If you pre-pay for three months of its "Best of Live TV" package, which sells for about $60.00 per month, will will receive a free Chromecast stick. If you already own a Chromecast device, you can get a free two-month trial of the basic $20.00 channel package. If you prefer, you can enroll through Google at the Chromecast website.
Since rolling out the Chromecast stick last year, Google has sold twenty million of the streaming devices.
(To get your free Chromecast device, sign up for Sling TV through Bundle Deals. This offer will be good for a limited time only.)