Freestream (FAST) now on Sling TV
Freestream (FAST) now on Sling TV
Last Thursday, Sling TV unveiled access to Freestream. It's an advertising-supported video platform, provided at no charge to the viewer, and with no enrollment required.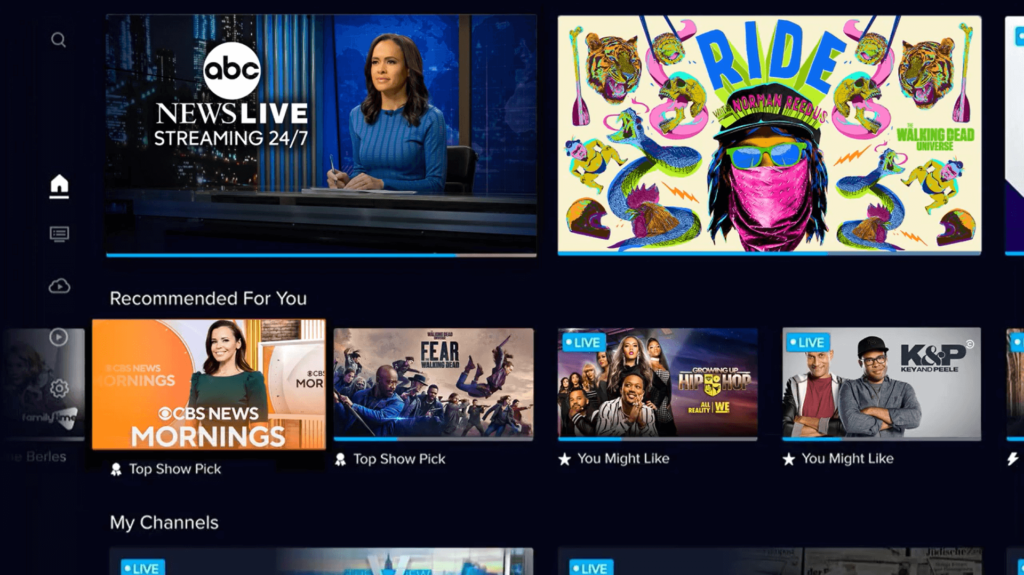 The new platform is a FAST service. FAST (free ad-supported TV) means video service bankrolled by advertising sales, with no need to charge subscription fees to the viewer. The Free TV Project defines it in detail.
Freestream channel lineups and compatible devices
Sling TV's version offers more than 210 channels and 41,000 on-demand titles, with promised increases of its content library within a few months coming. Channels include ABC News Live, Architectural Digest, CBS News, ESPN On Demand, Fail Amy, Filmrise, the Pet Collective, and VH-1 Love Reality. In addition, the FAST service offers international content in nine languages. International channels include: Al Jazeera English, Al Arabiya, AajTak, ARY News, DesiPlay, France24, Noticias Univision 24/7, SonyKai, and TVP World.
Eventually, the platform will carry at least 400 channels.
Freestream is available through the Sling TV app on Roku devices. Before long, LG, Samsung, Vizio, and XBox devices will support it, as will other devices currently supporting Sling TV. These include Amazon Fire TV, Apple TV, Chromecast, ChannelMaster, and TiVo Stream.
Before long, the free platform will include autoplay, universal search, and updated guide filters.
Sling TV executives believe Freestream will lead many consumers into its paid subscription service. One executive said, "We know some people want free content. Some may want a year-round paid subscription, while others may want to subscribe for certain events and shows."
Sling TV's standard channel packages, Sling Orange and Sling Blue, sell for $40.00 per month.
Call 1-800-691-3089
For any video or internet service, shop with Bundle Deals. Compare all providers and plans, then order any service with just one phone call. Call today.
Call 1-800-691-3089