FiOS by Verizon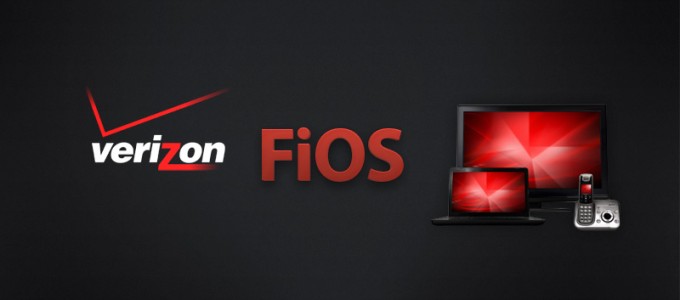 Verizon is best known for its mobile phone network. In the last fifteen years, though, it has moved aggressively into the TV and internet markets. The effort paid off. Verizon is now one of the leading providers in both markets, and it has acquired  a reputation for technical innovation and superior service in both.
Verizon's FiOS is its most advanced TV and internet service. FiOS (for Fiber Optic System) is built on a foundation of fiber optic cable. Fiber-optic lines are much more durable and reliable than traditional copper-wire coaxial cable, and they have much higher capacity for data. For you, this means greatly improved TV picture and sound, and much faster and more reliable internet service. At its best, cable internet service offers a top download speed of around 50 megabits per second (50 MB/S). In some markets, the top tier  Verizon FiOS internet service runs at ten times that speed. On its website, Verizon provides an on-screen broadband meter, so you can compare your current internet speed with its offerings.
The faster speeds available via fiber mean that your family can have multiple devices connected to the web at the same time, play multiplayer interactive games, or download movies or other large files without long buffering or interrupted streams.
Verizon FiOS TV offers more than 405 channels, more than almost any other cable or satellite TV provider offers. With its mobile app, you can download your shows to your laptop computer, tablet, or smart phone, so you can watch them while away from home. With the FiOS whole home HD DVR, you can record up to twelve shows at once, and you can pause or rewind live TV on up to ten TVs. You can even manage your recordings or your DVR settings remotely.  You will have access to more than 80,000 Video-On-Demand titles.
Because the fiber-optic cables are smaller and lighter than copper-wire coaxial cables, and because teh expnse of laying the fiber-optic cables is ch lower, the price you pay for Verizon FiOS service will be lower than what you'd pay for similar cable service
When you apply for Verizon FiOS service, you can use the online chat function to ask any questions you have. Verizon even posts customer feedback on its website
FiOS by Verizon is their internet service that provides both internet and TV including HD  without using cable.  It is fast internet (one of the fastest out there) and it allows you to watch TV anywhere.
We think that Verizon has stepped up it's game with FiOS, not only is the service top notch but the customer service surrounding it is even better. When you check out FiOS online you are immediately given the option to chat with someone whenever you have questions which goes a long way in itself. They also publish their customer base comments which allows you to see what people are saying about their services. Verizon also allows you to check your current internet speeds with a click of a button on their site to see how it compares with what they are offering.
With their lightning fast internet speeds, it allows you and your entire family to use the internet together without annoying interruptions and loading signs, uploading pictures is faster and so is watching TV and movies on all of your devices. Verizon uses a 100% fiber-optic network that provides speeds that cable just cannot reach. Making streaming TV and videos a seamless process on any device.
Using your smartphone or tablet you can now also download the FiOS app giving you access to your FiOS TV programs and networks like HBO, GO, Showtime, and ESPN. Catch every show, every game, or choose to record with FiOS's DVR options. With Verizon's FiOS Quantum TV Service allows you to record in multiple rooms and even access favorites and playbacks in any room with the set-top box. Plus Verizon has over 80,000 on-demand options.
Now the kids can keep gaming, you can catch all your shows and sports games throughout the year. With FiOS the whole family can be happy.